FRIENDS OF LAKE FOREST LIBRARY
| | | | |
| --- | --- | --- | --- |
| Contact us at This email address is being protected from spambots. You need JavaScript enabled to view it. | Like us on Facebook | Download the Membership Form | Donation Tax Form |
Lake Forest Library Celebrates the Friends
The mission of the Friends of the Lake Forest Library is to enhance and support the mission, vision and
services of the Lake Forest Library, and engage in related educational, charitable and cultural activities.
The Friends is a charitable organization and is exempt from federal taxation as described by section 501(c)(3) of the Internal Revenue Code of 1986, amended.
The Friends of Lake Forest Library was founded March 20, 1976 by a small group of residents. This group held the first used book sale on Saturday, September 18, 1976 in the library courtyard and lobby. Deemed a success, the sale profits were about $4,000, plans were put in place to make the book sale an annual event. Over the years the sale was moved from the library to the Gorton parking lot across the street, to Market Square, to West Park in a yellow tent, and finally to its current location in the Lake Forest Recreation Center Gymnasium. The fall book sale continues to grow each year with more books, DVDs, music CDs, books on CD, video games, etc. Four years ago a children's book sale was added in early June.

Since its inception, the Friends have raised and contributed close to $1,900,000 to the library. Now an annual Lake Forest tradition, the book sale offers over 108 categories of high quality used books at bargain prices.

*The book sale is dependent on book donations, Friends of Lake Forest Library
members and volunteers.
*Book donations are accepted year-round at the back of the library.
*Arrangements for local pick up of larger donations can be made by calling the library
 at 847-234-0636.
*Volunteers sort and price books throughout the year.
 

Become a member of the Friends of Lake Forest Library and support our mission.


Click the link below to sign up to volunteer at the Friends' Book sale!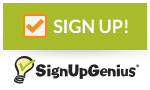 Friends of Lake Forest Library
Board of Directors
2016-2017
Officers:  President: Cathy Keller
Vice President:  April Tompsidis
Treasurer:  Bill Maines, Maggie McGuinness
Secretary:  Gayle Griffis, Judy Gummere
Membership Secretary:  Lynn Casper
Directors:
Paul Bergman 2
Lynn Casper 2
Carol Champ
Rich Chapman
Diane Conklin
Joanne Costello
Karen Eckert (2)
Lisa Foss 2
Helen Gretz
Gayle Griffis (2)
Judy Gummere
Ed Hayman
Beth Jones
Roger A. Ketcham 2
Mariann Lombard-Koy
William Maines 2
Wendy McKiernan (2)
Nancy Meiling 2
Marie Nemerov 2
Sande Noble
Lucia Oddo 2
Pam Plonsker 2
Micaiah Robinson (2)
Paul Schuster
April Tomsidis
Marilyn Turchi 2
Karen Zarse (2)
Honorary Directors
Bill and Elaine Hughes
Pat Meyer
Kaye Grabbe