Children's Librarian, Lorie Rohrer recommends the best new picture books!
BOOKS ABOUT ANIMALS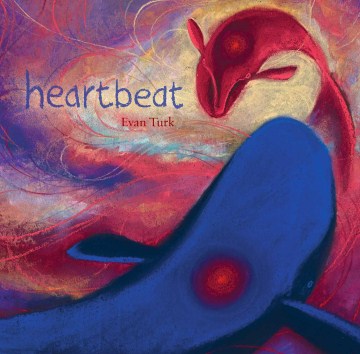 Heartbeat by Evan Turk    Call # JQ TURK   
Ages 5-10
"A memorable journey for sophisticated readers." -Kirkus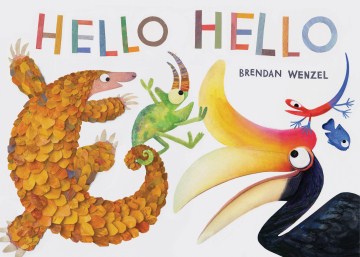 Hello Hello by Brendan Wenzel   Call # JQ1 WENZEL
Ages 3-10
"Caldecott honoree Wenzel's beasties, from the "common" house cat to the mouth-dropping whale shark, exhibits an exuberant spark of life that will delight readers everywhere—and hopefully encourage in them an awareness of their plights." - Kirkus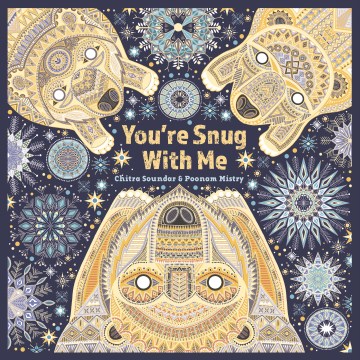 You're Snug With Me by Chitra Soundar & Poonom Mistry   Call # JQ SOUNDAR
Ages 4-7
"Parental love, sound ecological advice, and breathtaking illustrations all in one." -Kirkus
BELOVED AUTHORS
Quiet by Tomie de Paola   Call # JQ DEPAOLA
Ages 4-8
"A lovely, simple reminder to pause and notice this life" - Kirkus.
Good Rosie! by Kate DiCamillo    Call # JQ DICAMILLO
Ages 4-8
"Good Rosie—good story." -Kirkus
Ms DiCamillo is a beloved author and two of her books have received the Newbery Medals.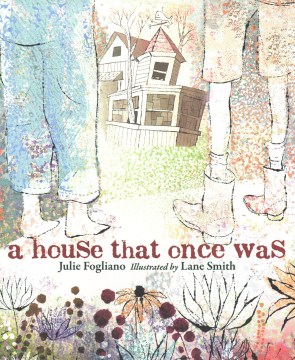 A House That Once Was by Julie Fogliano & Lane Smith  Call # JQ FOGLIANO
Preschool-2nd Grade
"Acclaimed author Fogliano (When's My Birthday?, 2017) offers up lyrical, free verse text that blends stunningly with Caldecott Honor Book illustrator Smith's (Grandpa Green, 2011) amazing illustrations to create a timeless feel and an outstanding picture book."- Booklist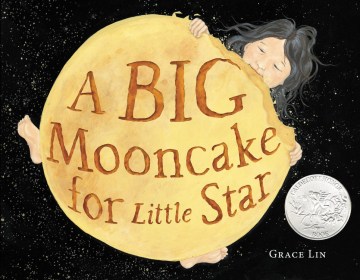 A Big Mooncake for Little Star by Grace Lin   Call # JQ LIN
Ages 3-8
"A warm and glowing modern myth." -Kirkus
Ms. Lin is a Newbery Honor author and National book Award finalist.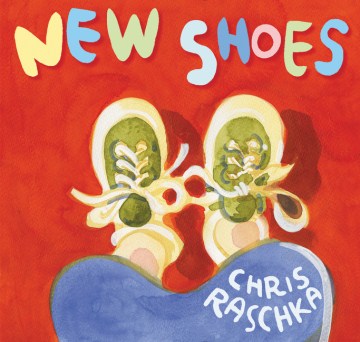 New Shoes by Chris Raschka  Call # JQ RASCHKA
Preschool-Kindergarten
"Vibrant and full of energy, the pictures fully engage the reader as a participant in the story." -Booklist
Mr. Raschka has received two Caldecott Medals.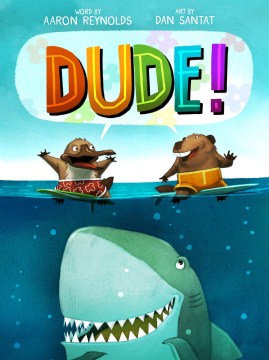 Dude! by Aaron Reynolds & Dan Santat   Call # JQ REYNOLDS
Ages 4-6
"Surprises, mayhem, potty humor, sharks, and ice cream: What's not to like?" -Kirkus
This author and illustrator pair hold a Caldecott Honor and a Caldecott Medal.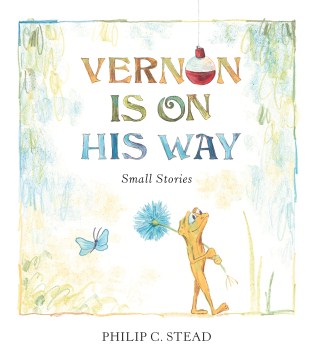 Vernon Is On His Way by Philip C. Stead   Call # JQ STEAD
Ages 4-7
"Cleverly bringing the narrative full circle, Stead has crafted a caring community where sadness is mitigated by quiet kindnesses and an unhurried joy in nature—a fruitful model." -Kirkus
Mr. Stead holds a Caldecott Medal.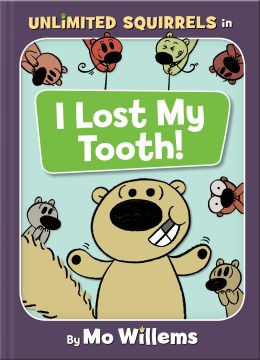 I Lost My Tooth! by Mo Willems   Call # JW WILLEMS
Kindergarten-3rd grade
"Bring on the next one, please! HIGH-DEMAND BACKSTORY: Preschoolers' newest obsession starts here. Hoard it like acorns." -Booklist
Mr. Willems not only is a number one New York Times best-selling author and illustrator, he has also been awarded many honors and medals.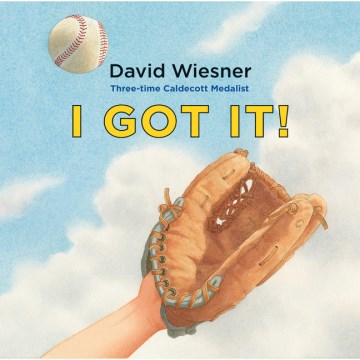 I Got It! By David Wiesner   Call # JQ WIESNER
Ages 6-10
"Wonderfully imaginative and intriguing." -Kirkus
Mr. Wiesner is a three-time Caldecott Medalist!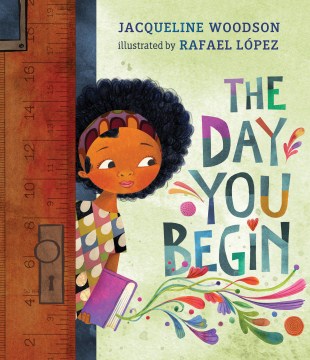 The Day You Begin by Jacqueline Woodson & Rafael Lopez  Call # JQ WOODSON
Preschool-1st Grade
"The important message plays out in a striking design that mixes the everyday with flights of fancy. HIGH-DEMAND BACKSTORY: Woodson, a recent National Ambassador for Young People's Literature, is one of kidlit's brightest stars, and this should find lots of eager hands."-Booklist
This picture book is inspired by a poem in Ms. Woodson's memoir, Brown Girl Dreaming.
CULTURALLY CONSCIOUS & INCLUSIVE STORIES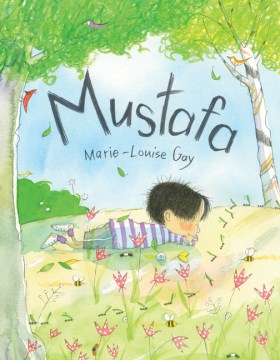 Mustafa by Marie-Louise Gay   Call # JQ GAY
Kindergarten- 3rd grade
"Perfectly pitched to help young children explore empathy in a thoughtful, nonthreatening manner." -Booklist.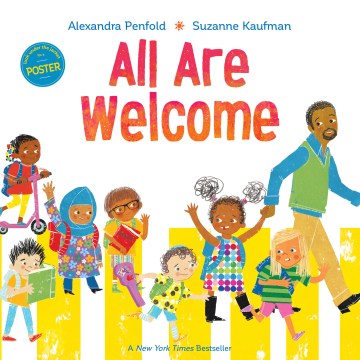 All Are Welcome by Alexandra Penfold & Suzanne Kaufman   Call # JQ PENFOLD
Preschool- 2nd Grade
"A lively, timely picture book." -Booklist
Me and My Fear by Francesca Sanna   Call # JQ SANNA
Ages 4-8
"This book about an immigrant's experiences tackles a tough topic with honesty, empathy, and a sense of hopefulness. A must-purchase." –School Library Journal
MANY STARRED REVIEWS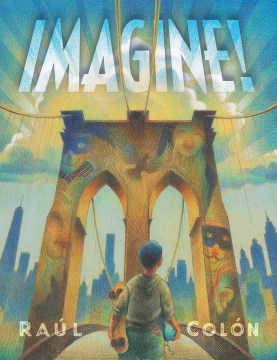 Imagine! By Raul Colon    Call # JQ COLON
Grades 1-3
"The author/illustrator has combined his love of music and illustration to create a delightful, wordless tribute to the arts, with a magical touch."- Booklist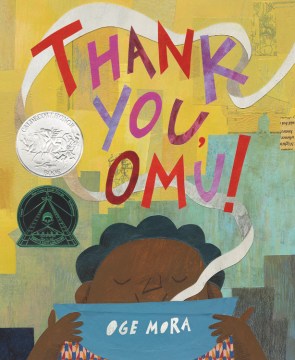 Thank You, Omu! By Oge Mora   Call # JQ MORA
Ages 4-8
"Delectable." – Kirkus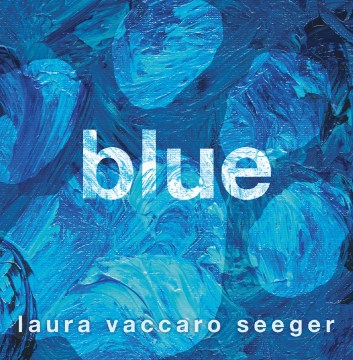 Blue by Laura Vaccaro Seeger   Call # JQ SEEGER
Ages 5-8
"Perfect for the preschool set, the book is deceptively simple at first glance, but, as with name-calling itself, there is a lot going on beneath the surface." – Horn Book
STORIES INSPIRED BY TRUE EVENTS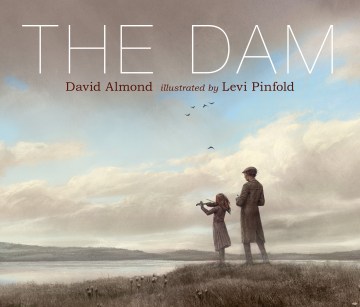 The Dam by David Almond & Levi Pinfold   Call # JQ ALMOND
Ages 4-10
"With its every detail—its masterful illustrations, its landscape format, and the elegant text that offers readers a way to see the promise of new life from what has been destroyed—this book triumphs." –Kirkus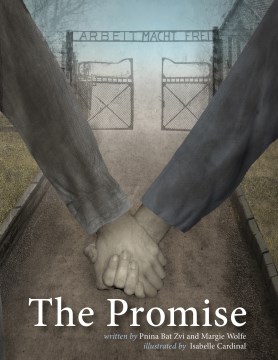 The Promise: A Story of Two Sisters, Prisoners in a Nazi Concentration Camp by Pnina Bat Zvi, Margie Wolfe & Isabelle Cardinal    Call # JQ BAT-ZVI
Ages 7-12
"That is beyond human comprehension. Harrowing, moving, and filled with questions that cannot be answered but must be asked." – Kirkus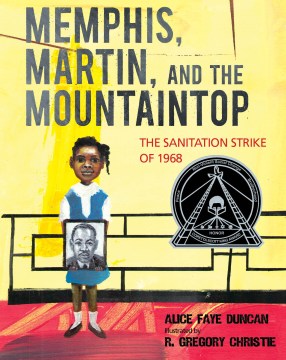 Memphis, Martin, and the Mountaintop: The Sanitation Strike of 1968 by Alice Faye Duncan & R. Gregory Christie Call # JQ DUNCAN
Grades 3-6
"Most gratifyingly, the determination of the characters and the import of this part of history are imbued with dignity throughout." -Booklist